Exclusive Interview with Mr. Khalilur Rahman Chairman- KDS Group of Industries
KDS Group is a business and industrial conglomerates of Bangladesh, which is based mainly in the port city of Chittagong but with extensive operations in Dhaka as well. It has also established offices and agencies in India, Hong Kong and is currently expanding into Europe and North America. It is one of the largest private sector employers in Bangladesh. The group was founded in 1983, through the establishment of one of the first garments industries of Bangladesh.
The KDS Group's Businesses
Apparel
Textiles
Apparel Trims & Packaging
Steel
Information & Communication Technologies
IT Training Services
Banking
Insurance
Investment Management
Shares and securities trading
Logistics & Shipping
Inland Container Depot
Real Estate Development
Other trading operations
An Exclusive Interview with
Mr. Khalilur Rahman
Chairman- KDS Group of Industries
Vice Chairman of BICDA ( Bangladesh Inland Container depo Association)
By RS, BSN correspondence, USA
Mr. Khalilur Rahman is a seasoned and highly experienced businessman & successful entrepreneur. He has got a wide range of business involvement at home and abroad. He has business links with USA, Canada, Europe, Japan, South Asian Sub-Continent, India, China etc. He is leading several industrial units of the KDS Group as Chairman. He got an enormous experience in various sectors like Garment, Accessories, Steel, Textile, Shipping, Securities, Banking, Insurance and education.
A large number of non-profit and entirely charitable educational institutions (School, College, Madrasha etc.) have been setup by Mr. Khalilur Rahman in his native village Patiya, Chittagong. He got CIP status. He is an ex-vice president of BGMEA (Bangladesh Garment Manufacturer & Export Association) & currently President of Chittagong Metropolitan Chamber of Commerce & Industries. He is also involved with Bangladesh CR Coil Manufacturer & Exporters Association and Bangladesh Inland Container Depot Association (BICDA).
What changes has been done by BICDA during Corona?
Feedback: As a member of BICDA, we at KDSLL has introduced the full use of health and safety measures i.e: Thermal scanner guns, PPE suite, face shield, mandatory use of masks, mandatory hand washing, awareness regarding social distancing through continuous announcement, disinfecting tunnel, awareness leaflets etc.
What is the present situation of the Depots?
 Feedback: Activities are going on at normal pace in compliance with health rules.
How are importers and exporters being encouraged and given opportunities in this corona epidemic?
Feedback: As a member of BICDA, we at KDSLL has ensured adequate number of staffs and labors by providing additional incentives. By virtue of so, the customers of KDSLL are not affected due to any service failures from us as a service provider to the best of possibility.
To maintain quality as per demand of FFs, MLOs and Stakeholders, what has been BICDA's role?
Feedback: Depots have taken measures to ensure the desired service as per the demand in accordance with the hygiene rules.
The location of the depot at the entrance and inside the city is causing inconvenience to the citizens. What is BICDA thinking?
Feedback :The Depots inside the city have invested setting up infrastructure to facilitate the trade upon taking due approvals from statutory authorities. Naturally with the growth of the trade traffic could increase. However, we have already informed to the authorities rather than the exports, it is Import trucks/CVs (local or highway) that are making larger congestion by virtue of their entering into the city to go to port to carry import goods. 75% of the imports that are coming to the county are handled inside the port. The goods unstuffed (inside the port) are moved away from these trucks/CVs which are the larger reason of the congestion. If Imports are moved to location outside the port, these trucks/CVs don't need to go via the city's roads and trucks/CVs can use Toll road and the newly constructed Marine drive road.
Did the port and MLO waive their fares from March 27 to June 16? Did BICDA have such a plan?
Feedback: The Depots continued to work on 24/7 and thereby the necessity of granting waivers was not required. Moreover, had waivers been granted, the consignees could result to delay in taking delivery which could result the depot to be congested with Import containers and the objective of decongesting the port to facilitate ship's berthing could get affected.
What is BICDA's plan to deal with the situation in the long run?
Feedback: BICDA member ICDs will always do their best to ensure to provide 24-hour service.
The future of shipping industry of Bangladesh is in your views.
Feedback: With the development forecasted and with the ongoing political uncertainties between USA and China, it is inlay said the countries Bangladesh, Myanmar will continue to thrive in Exports and trade. With the Govt's initiative on bay terminal and deep sea port, and with the enormous encouragement the Govt. is giving to Apparels sector, the future of Bangladesh in the world trade is extremely strong. So, when the trade gets higher, the shipping industry gets strengthened.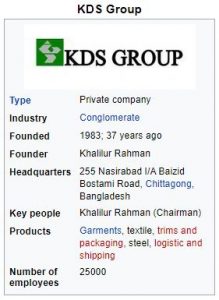 Total Page Visits: 1080 - Today Page Visits: 1