Australian port congestion ongoing
In spite of the relief brought through the cancellation of imminent industrial action at DP World Australia's (DPWA) terminal in Sydney congestion at a number of terminals remains.
As a result of ongoing industrial action organised by the Maritime Union of Australia (MUA) congestion at Port Botany, in south Sydney has carriers such as Maersk and Hapag-Lloyd take measures to make sure their services can maintain their schedules.
Maersk announced late last week that disruption in Sydney was causing delays to its services, and had therefore, taken the decision to stop accepting new bookings for Sydney, "to remove uncertainty for our customers," with immediate effect.
The company in a customer advisory note added, "It is expected we will re-open booking acceptance for Sydney from 1 October but will continue to review the situation and open earlier if possible." The carrier is still accepting bookings for all other Australian ports.
In addition, Maersk has changed terminals in Sydney with its Southern Star service, in an effort to maintain schedule integrity, it will switch from Patrick Terminals to DPWA. "The final vessel calling Sydney Patrick Terminal will be the Monte Rosa 038N ETA Sydney 24th September. The first vessel calling Sydney DP World Terminal will be the Rio Madeira 039N ETA Sydney 1st October."
Another carrier to make changes to its Australian schedules is Hapag-Lloyd which reports that due to the congestion at Australian ports, its vessel, Brotonne Bridge V 32 S/37 N, will now omit its Sydney call.
"The contingency plan is that all Sydney containers will discharge at Melbourne and connect with ANL Warrnambool 33S-38N at Melbourne for on forwarding to Sydney. ANL Warrnambool will switch rotation and call Melbourne prior to Sydney," advised the line.
According to the latest reports from Australia, the MUA withdrew the notice of industrial action immediately before the Fair Work Commission was due to sit, on 19 September.
A written undertaking from the MUA has now, reportedly been given to the Fair Work Commission that no further industrial action will occur at Port Botany 1 November 2020.
Following that declaration from the MUA, DPWA said a normal service at Port Botany will resume. It added that it expects to be able to pursue a final enterprise agreement, otherwise known as a negotiated and binding workplace agreement.
"Without the distraction of bans and limitations, we anticipate we'll be able to progress outstanding local matters at DP World Sydney in the pursuit of a finalised enterprise agreement," added DPWA.
Nevertheless, Australian industry sources warned that the withdrawal of industrial action at DPWA "does not solve the matter. This is not the end. It is temporary."
The source also noted that "industrial action is still possible at Hutchison in Brisbane and Sydney, and at Patrick Terminals in Brisbane, Sydney and Melbourne. There is also the possibility of industrial action at the towage operator, Svitzer."
Patrick Terminals has said that production at its Port Botany Terminal had fallen 40% as a result of the MUA action, with other terminals in the port also significantly affected.
In a statement last week, Patrick said, "The MUA is currently taking protected industrial action against all three stevedores at Port Botany, Patrick, DP World and Hutchison. The action has led to delays and congestion which this week saw shipping lines impose congestion charges costing importers hundreds of dollars per container."
In addition, Patrick said the union was demanding pay increases of 6% a year for the next four years. The company estimated the MUA claims will cost its business around A$40 million (US$29.06 million) a year.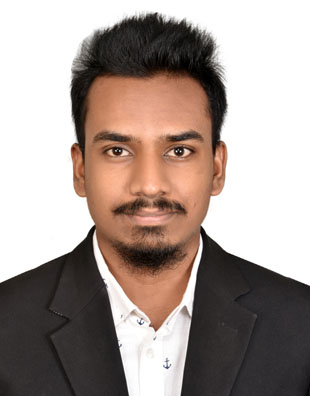 Total Page Visits: 281 - Today Page Visits: 3