Bangladeshi sea-going ships were built during the Corona period
Under the Indian Registrar of Shipping (IRS class), the Bangladesh flagged ocean-going ship 'MV Roknur-32' was built in Corona. Delta Shipyard Limited in Chittagong has completed the sea trial of the ship with a carrying capacity of 3200 deadweight tons and a length of about 62.5 meters in less than a year.
The Rs 23 crore ship, built for Unichart Navigation Limited, a subsidiary of Sikkim Group, will soon be launched. The ship is currently waiting on the Karnafuli river.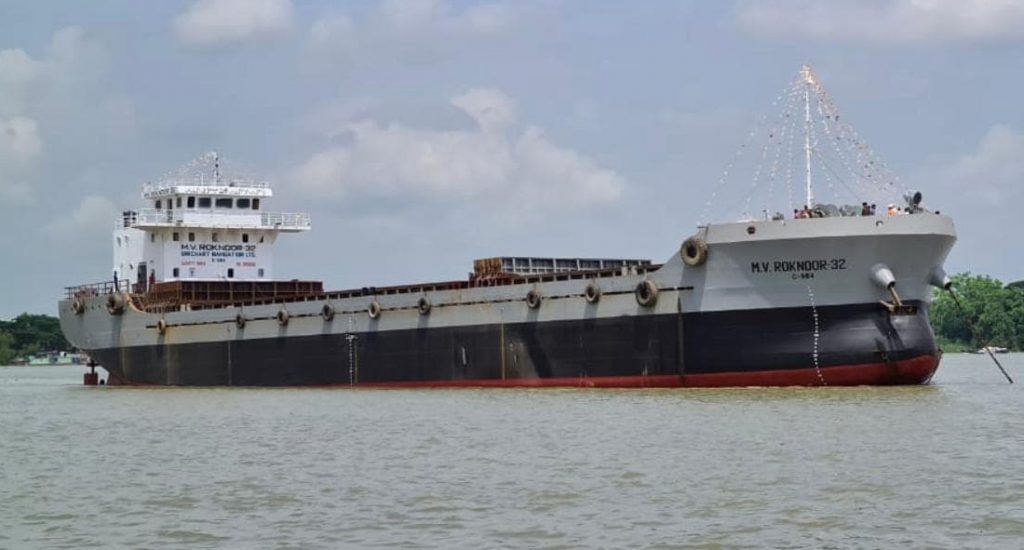 According to sources, Unichart Navigation Limited had ordered Delta Shipyard to build five ships in June 2019. His first is 'MV Roknur 32'. Which has been designed and built in accordance with the International Maritime Convention and Code. Construction of the ship began last September. The Corona period started this year. Even then, with the skill and sincerity of the shipyard's entrepreneurs and staff, the construction of the ship was completed within a year.
Helix PR (on behalf of the IRS) has issued a press release to successfully build the ship in compliance with IRS class even during a global epidemic.
IRS India and Bangladesh Region Manager Mr. Amit Bhatnagar said, "I am happy and proud of the way our team worked tirelessly to build the ship in such a catastrophic moment."
Amirul Haque, Managing Director, Sikkim Group, said, "First of all, I would like to thank the IRS class for providing the necessary support during this unusual time, and also congratulate my colleagues." I am optimistic that in the future we will be able to build bigger ships than this.
Founded just three years ago, the company has so far built about 20 inland and ocean-going ships and is building 1,000-tonne LPG tankers (IRS class). Delta Shipyard has two units at Kalurghat (Chittagong) and Munshiganj.
Delta Shipyard Limited is a 100% women entrepreneur based industry group. The chairman of the company is Farzana Afroz, who is the daughter of MA Kalam, managing director of TK Group.
Total Page Visits: 1347 - Today Page Visits: 4