Bay Terminal and Patenga Container Terminal to finish quickly
Bay Terminal  and Patenga Container Terminal to finish quickly.  State Minister for Shipping Khalid Mahmud Chowdhury has directed to speed up the construction of Patenga Container Terminal and Bay Terminal.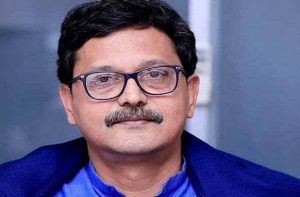 The state minister issued the directive at a meeting between the Chittagong Port Authority and the Public Private Partnership (PPP) on Wednesday (November 18) at the Secretariat on the appointment of operators for the Patenga Container Terminal project and the construction of the Bay Terminal.
He said that 'Patenga Container Terminal' and 'Bay Terminal' will see the light of day quickly. The Ministry of Shipping is able to implement the ideas of Prime Minister Sheikh Hasina in advancing the country's economy.
It was informed at the meeting that the amount of goods / container handling through Chittagong port is increasing at a rate of about 12 percent. PCT construction project was undertaken to increase the container handling capacity of Chittagong port. The PCT will have 563 m long container jetty with backup facilities, 220 m long dolphin jetty, 69 thousand sq m RCC yard, 2,126 sq m container customs station, 2,150 m long 8 m high custom bonded 5 m, 4000 m2, 2 Flyover, 1,200 sq m mechanical workshop and 5,570 sq m office building.
The cost of construction of PCT has been estimated at Tk 1,126.56 crore for construction work, Tk 142 crore for railway work and Tk 498.70 crore for equipment. Its annual container handling capacity is 4 lakh TEU's (20 feet long container). The Patenga Container Terminal under construction will be completed by June 2021. When the construction work is completed, the berthing facility of three ships will be made at its jetty.
Secretary of the Ministry of Shipping Mohammad Mezbah Uddin Chowdhury, Chief Executive Officer (Secretary) of the PPP Authority Sultana Afroz and Chairman of the Chittagong Port Authority Rear Admiral Sheikh Mohammad. Abul Kalam Azad was present.

Team  member of professional freelancer journalists.
Total Page Visits: 944 - Today Page Visits: 1