BIMCO's survey shows IMO2020 compliance difficulties
The answers and comments provided by respondents at the BIMCO's Fuel Oil Quality and Safety Survey suggest that the transition to IMO2020 compliant fuel oil (0.5% sulphur) has not been without problems.
Furthermore, the survey's results said that as fuel oil properties are fluctuating, quality and safety problems will continue to be a challenge for the global shipping industry.
Between February and May 2020 BIMCO, The International Chamber of Shipping (ICS), INTERCARGO and INTERTANKO conducted The Fuel Oil Quality and Safety Survey with the aim to get a greater understanding of the quality of the new fuel oils and possible safety implications of the IMO 2020 sulphur regulation.
The dataset analysed, with questions being formulated in a more generic way and targeted at shore-based personnel, was based on 192 responses from individuals of the respective members' technical (52.6%), operational (21.9%) and bunker (8.3%) departments.
BIMCO noted that the distribution frequency of answers cannot be considered to represent the frequency of problems in the world fleet. However, it does give an indication of where the challenges may have been for the shipping industry on a global basis since 1 January this year when the low sulphur regulation was introduced.
With new blend proportions and feedstocks needing to be formulated in order to create fuel mixtures that comply with the IMO's new 0.5% sulphur limit, Olivier Baiwir, managing director at Aderco, the fuel treatment technology specialists, commented, "Issues such as increased sludge deposits, wax, increased wear and tear due to cat fines, poor ignition, fuel oil pump seizures, as well as loss of propulsion very much mirrored requests from ship owners, ship managers and ship operators, seeking assistance as how best to handle the situation using our products, both as a preventative measure and remedy."
He added, "Clearly, whilst Covid-19 has not assisted the situation for bunker suppliers, fluctuating fuel issues such as poor stability and compatibility, higher pour point, fluctuating viscosities and fuel contamination can all lead to a low shelf life of some VLSFO's."
At the same time, a renewed rise in Covid-19 cases in parts of Europe and elsewhere have underlined worries about the outlook for energy demand. Expectations now are that the Covid-19 impact will last longer than originally forecast.
MABUX's World Bunker Index still does not have any firm trend for the last seven days and changed irregularly. The 380 HSFO index rose US$6 to US$316/mt (+US$6.00), VLSFO decreased slightly to US$366/mt and MGO fell to US$444/mt.
The global scrubber spread (the price difference between 380 HSFOs and VLSFO) narrowed by US$5 and averaged US$53.07.
Meanwhile, the spread in Rotterdam has dropped during the week to US$36 today, 27 August. In fact, 30 days evolution of the spread in Amsterdam, Rotterdam and Antwerp (ARA) demonstrates a sharp decline from US$63.00 to US$36.
In Singapore, the spread has been steady during the week at US$61. Over the past 30 days, the the spread has only narrowed by US$8.
The shape of price developments in the bunker sector in the last eight months has followed a similar pattern on the crude oil market: a collapse from January through to late April and a gradual rebound since then, but with prices are still well below those at the start of the year.
There is still the narrow position of the VLSFO/HSFO differential over the past four months. VLSFO price levels are currently rather weak because it is typically a blended product and component prices are weak due to low distillate/gasoline demand.
On the contrary, HSFO prices are relatively strong because demand has been less affected than others and as the OPEC+ crude production cuts have largely focused on more heavy, higher sulphur crudes.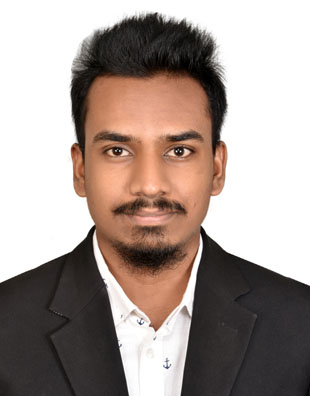 Total Page Visits: 286 - Today Page Visits: 1