Debut of 'Shahed Sarwar' panel for BSAA election on 4th April
Bangladesh Shipping Agents Association  BSAA election panel was announced at a meeting of the Best Western Alliance on March 18th.The Shahed Sarwar Panel, headed by Chowdhury Group Deputy Managing Director Shahed Sarwar, was announced after much speculation. Debut of 'Shahed Sarwar' has been formed  with "promise of change".
According to sources, the panel headed by Syed Mohammad Arif has been whispering in the shipping circle for the last few days about who Shahed Sarwar is fielding as a candidate against the 'Sammilita Parishad'. Because a large number of candidates supported by him have submitted nomination papers to contest for the post of 24 directors. In the ordinary category, 25 candidates filed nomination papers against 16 directors and 11 candidates filed nomination papers against 6 associate directors. Finally, there was a lot of talk among the voters in the shipping sector about who is staying and who is being left out. And as per the decision of today's meeting, the additional 12 people outside the announced panel will withdraw their candidature.
The  BSAA election panel includes:
Ordinary Category:
Mohammad Shahed Sarwar                  (Crown Navigation),
Azim Rahim Chowdhury Zia                 (KMC Shipping Line),
Anis Ud Daula                                               (Karnafuli Limited),
ASM Salahuddin                                          (Cosco Shipping),
Kamru Uz Zaman Liton (Sultan)         (PIL Bangladesh),
Mohammad Salahuddin                          (Mumtaz Shipping),
Enamul Haque                                              (Multiport Limited),
Devprasad Bhattacharya                       (Bangladesh Shipping Lines),
Md. Ajmer Hossain Chowdhury        (MSc Mediterranean Shipping),
AKM Atiqur Rahman                               (Apex Shipping),
M Ali Ashraf Ahmed Khan                    (Baridhi Shipping),
Kapil Uddin Ahmed                                  (JS Shipping),
Sartaj Md. Imran                                        (Simney Shipping)
Didarul Alam Chowdhury MJF         (Globe Shipping),
Mohammad Shaheen                             (Everbest Shipping).
Associate Category:
Captain Salah Uddin Chowdhury           (Naf Marine Service),
Mostafizur Rahman                                        (Medina Logistics and Shipping),
Md. Jahiruddin Jewel                                     (Sea Glory Shipping),
Captain Muntaser Mohammad Iqbal   (Delta Lloyd Ltd.),
Mohammad Morshed Harun                    (Ancient Steamship Company),
Kazi Mansur Uddin                                         (KSM Shipping Agencies),
Capt. Mohammad Abul Khair                  (Reliance), Columbia Enterprise Ltd.
The Shahed Sarwar panel sought the prayers and unwavering support of all. Note that the Bangladesh Shipping Agents Association (BSAA) elections will be held on April 4.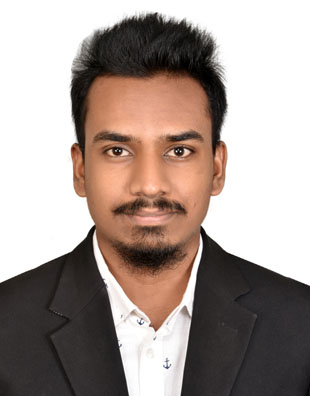 Total Page Visits: 1017 - Today Page Visits: 2