Chinese aluminum prices trending lower
Persistent output cuts in China's Yunnan province and Inner Mongolia Autonomous Region have failed to support Chinese aluminum prices, with the downtrend extending into the week ending June 11.
This comes at a time when the market is abuzz with a rumored sell-off by China's State Reserve Bureau and sliding demand from downstream users in Guangdong province, mostly led by a resurgence of the coronavirus pandemic and a power supply shortage, market sources said June 8.
The most active aluminum contract for July delivery on the Shanghai Futures Exchange (SHFE) closed at Yuan 18,260/mt ($2,855/mt) on June 8, down Yuan 175/mt or 0.9% on the day. The contract remains on a downtrend after hitting Yuan 20,420/mt on May 10 — the highest level since March 11, 2008.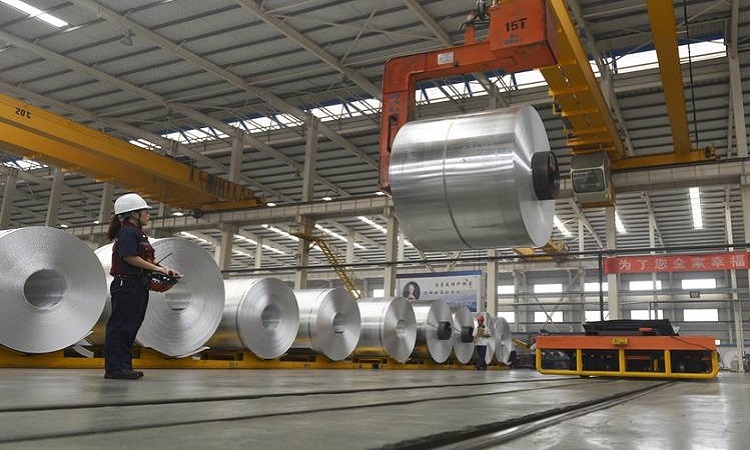 However, some sources said they expect Chinese aluminum prices to remain high in the coming months despite the recent decline, supported by a slew of factors such as output cuts, delayed new projects and the now closed import arbitrage window.
Yunnan's primary aluminum smelters are expected to continue with their output cuts in July, even though the province may restore power supply by the end of June, sources said.
Restoring electricity supply
It will take some time for smelters to resume production even if Yunnan resumes normal power supply, since restarting electrolytic tanks as it is a costly and complicated process.
"Even though smelters start to restore the electrolytic tanks from the beginning of July, they won't see any deliveries by the end of that month," a northern China-based trader said.
Restarting the electrolytic tanks is a separate matter from restoring power supply, an eastern China-based analyst said, adding that it means output cuts may continue until at least July.
Yunnan — the new hub for primary aluminum production of China — will restore power supply by the end of June and the ratio of capping power supply to green aluminum producers will not be higher than 25%, according to a document reported by local media.
Yunnan's primary aluminum smelters are shutting down some electrolytic tanks according to the requirements of the Yunnan government in the face of a power shortage, Henan Shenhuo Group and Yunnan Aluminum Co. Ltd said previously.
Yunnan has a total primary aluminum capacity of 4.2 million mt/year and the province is targeting a capacity of 10 million mt/year by the end of 2025, according to a report released in April by the state-owned Qujing Daily.
Total Page Visits: 1012 - Today Page Visits: 1