Chittagong port 's operations returning to normal
Chittagong port 's operations are rapidly returning to normal after the Covid-19 lockDown situaiton. . 56,900 containers were exported in September; In September 2019, the amount was 55,056 units. In other words, compared to the same month last year, the export of September has increased by 2,200 units. Not only that, more exports were made in September than in August. This progress is a proof that Bangladesh has returned to its previous position in exports by overcoming the effects of the Kavid-19 epidemic.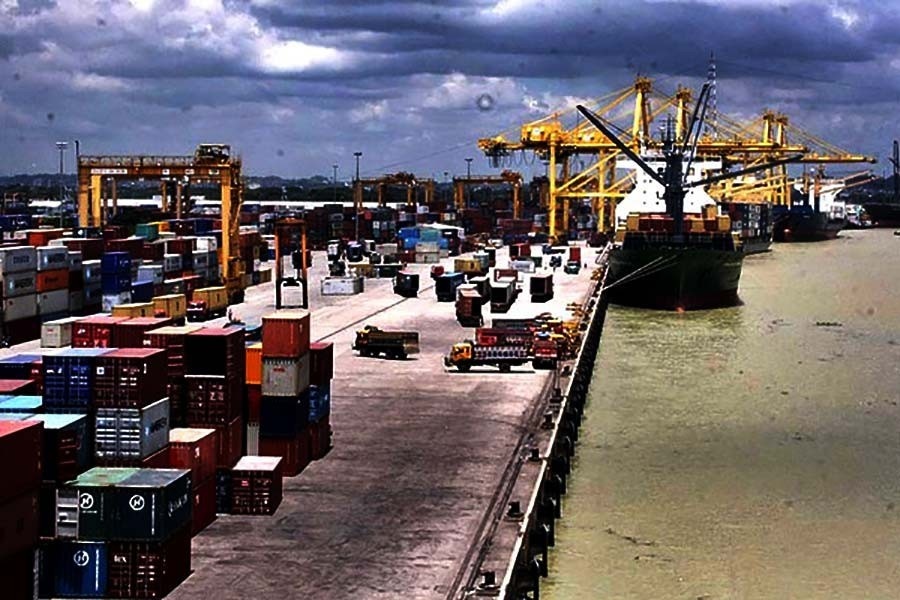 Chittagong Chamber Vice-President Tarafdar Ruhul Amin told Shipping Express, "We are reaping huge benefits in exports because of the correct, challenging and timely decision of Prime Minister Sheikh Hasina to overcome the Kavid-19 epidemic." In this case, the government's incentives, policy support, opening of factories in difficult times and the sincerity of the workers to join the work is also appreciated. If all the industrial factories of the country had not been opened then, I could not have imagined the state of this sector.
It is learned that the picture of transportation of goods through Chittagong port matches the overall evidence of the country's total import-export trade. The lifeline of the economy is the Chittagong seaport, which accounts for 72% of the country's total imports; And 91 percent of the export products go through this port. The main line operator (MLO) of the ship transports goods from Chittagong port to various destinations in the world. According to them, 61,800 containers of exported goods were transported through Chittagong port in March. Corona pushed exports to 13,000 in April. In May, it increased slightly to 30,000 units; In June, it increased to 50,000 units. In July, exports increased to 72,359 units. The July exports were the highest in the six months of January-June 2020 alone. 55,431 units were exported in August; In September, 56,900 units were exported. From this picture of continuous increase in exports, it is understood that Bangladesh has overcome the Corona epidemic first in the world.
Muntasir Rubaiyat, assistant vice-president of GBX Logistics Limited, which operates foreign ships, told Rubaiyat Shipping Express: At this time we export 55 to 56 thousand single containers; And in September I did 56 thousand 855 units. As a result, the flow of exports is quite normal. This trend will increase in the future. Imports are also returning to the previous trend.
Muntasir Rubaiyat, who has a very good and up-to-date knowledge of freight transport, said many people have opened limited credit cards due to the Kavid-19 epidemic. In the last few months, he has been opening loans again in full force. Imports have increased as those products have started coming to the country. Golden Week is underway in China in the first week of October. When it ends, the flow of imports to Bangladesh will increase further. Right now imports have a normal flow. In the next few months we will do better in imports.
Shipping companies say that there is no opportunity to send containers full of export goods to Europe-America-Africa region directly by ship from Chittagong port. The Chittagong port jetty can accommodate ships with a depth of nine and a half meters and a maximum length of 189 meters. But ships of larger depths are crowded in the world's seaports, so small container vessels carry goods from Chittagong to Singapore, Malaysia and Sri Lanka. From there the goods are taken to Europe-America by mother vessel or big ship.
Total Page Visits: 693 - Today Page Visits: 1