CIG collaborate to promote safety and security in shipping
In further evidence of how the maritime sector is working in unison to find solutions to long standing problems four industry associations and insurers TT Club are collaborating to produce simplified guidance for packing containers.
The Container Owners Association (COA), Global Shippers Forum (GSF), the International Cargo Handling Co-ordination Association, (ICHCA) International, insurers TT Club and the World Shipping Council representing vessel owners and operators, who together form the Cargo Integrity Group (CIG) announced on 14 September that that they have published a Quick Guide to Container Packing.
The group has been formed with a view to improving the safety, security and environmental performance of the logistics supply chain, through the promotion, awareness and wider use of the Code of Practice for Packing of Cargo Transport Units – the CTU Code, developed by the International Maritime Organization, with the International Labour Organization and the United Nations Economic Commission for Europe (UNECE).
According to the CIG members the guidance on packing containers is a large and complex volume, the Quick Guide will allow shippers to identify cargo types and their packing requirements readily.
"The United Nations sponsored Code of Practice for Packing of Cargo Transport Units (the CTU Code), together with a Checklist of actions and responsibilities for the guidance of those undertaking the packing of cargoes in freight containers specifically," said a joint press release.
However, CIG is looking to develop more systems and guides that will educate and simplify the requirements for packing individual cargoes and properly representing those cargoes in documentation so that carriers can safely stow containers.
Peregrine Storrs-Fox, TT Club's risk management director, told Container News, "Experience – even in the current world, both pandemic and increasingly digitised – tells us that people need introductory material that is accessible and distributable. Two immediate features here are that the text guides readers where to go for greater depth and the checklist is separately available as an editable PDF. The latter may facilitate packers creating a digital record of their process for each unit packed."
CIG is already investigating if it can produce a searchable digital version to the Quick Guide, according to Storrs-Fox who said that "The UNECE website already provides a level of search capability."
A digital version would include weblinks, with interactive material. "The concept is easy, implementation far more complex," said Storrs-Fox, who explains that CIG is looking to support packers to make decisions regarding the specific commodities that they are packing.
The industry group believes the UN are keen to develop this feature and "CIG is also investigating developing an app following a cross-referenced approach similar to the Quick Guide."
In a further statement of intent the recently formed CIG has issued guidance to the four areas that it will target that it says will improve safety and protect the environment, they include:
Promoting awareness and adoption of the CTU Code, of which the guidance material published today is an example.
Seeking changes in regulatory requirements to improve their clarity, application, implementation and enforcement, including to the International Maritime Dangerous Goods (IMDG) Code.
Monitoring of CTU packing performance through support for strengthened cargo screening processes and more effective container inspection regimes
Working with other industry and governmental stakeholders in promoting awareness and better understanding of safe cargo packing and handling practices.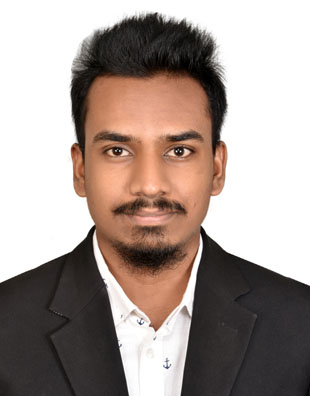 Total Page Visits: 319 - Today Page Visits: 1