US-China open new future for container shipping
When China joined the World Trade Organization on Dec. 11, 2001, container shipping was already a well-established system, ready to unleash the output of China's emerging industrial machine onto world markets.
As Daniel Yergin, the Pulitzer Prize-winning author, energy expert, and IHS Markit vice chairman writes in his well-received new book "The New Map: Energy, Climate, and the Clash of Nations," containerized shipping enabled China's meteoric rise and that of globalization writ large, but with geopolitical tensions flaring, the industry will be confronting a future less hospitable to global trade and far-flung supply chains.
"How China's extraordinary economic surge came about is the result of many things. But it would not have happened without a revolution that was born in the US port of Newark, New Jersey, a revolution that would change the map of global trade and prove transformative for the world economy — and for China," Yergin writes.
That revolution, of course, was sparked by the April 25, 1956 departure of Malcom McLean's Ideal X, a surplus World War II tanker bound for Texas with 58 truck trailers (minus the wheels), representing the first sailing of a container ship.
The radical concept, which drove down cargo handling costs and greatly accelerated the speed of vessel loading, gained traction despite fierce resistance from dockworkers. It gradually replaced breakbulk on the world's major trade lanes and began to find opportunities in emerging markets.
As Yergin notes, McLean, leading United States Lines, launched the first container service to China in 1980, the year when economic reform began under Deng Xiaoping. Today, seven of the world's top container ports are in China and the country typically accounts for 40 percent of global container volumes. Container ships, Yergin writes, "are the vessels that have carried China's economy into its current position in the global economy and world trade."
But if container shipping rode the wave of China's emergence, set in motion by the global consensus around trade represented by the creation of the WTO in 1995, the industry must now confront a potentially very different geopolitical future taking shape with almost daily developments chronicling a deterioration in US-China relations.
"If containerization really underpinned growth of the global economy, one of the themes of the book is the risk to globalization that comes from rising geopolitical tensions, particularly involving China and the US, which in the past few months have really accelerated," Yergin, who was the keynote speaker at the 2019 TPM conference, said in an interview with JOC.com.
"There was the famous saying of Deng Xiaoping concerning Hong Kong and China as 'One Country, Two Systems.' There is now the specter of 'one world, two systems,' where there will be a US-led economic bloc and a Chinese-led economic bloc. And the world has a growing concern that they will have to choose between them," Yergin said.
Companies have diversified sourcing
To a great extent, the trends Yergin identifies in "The New Map" are already well under way and seen clearly in container shipping data. The breakneck pace at which China came out of the gate as a manufacturing powerhouse after its entry into the WTO has long since slowed. Average global container growth rates decelerated to less than 1 percent between 2015 and 2020, versus nearly 9 percent between 2001 and 2005, according to data from IHS Markit, parent company of The Journal of Commerce. Container lines have responded by drastically scaling back ship ordering and rapidly cutting back capacity in response to changes in demand, which has contributed to the bottlenecks seen in recent weeks at major ports such as Felixstowe, Los Angeles, and Long Beach.
As companies have diversified their sourcing, China, although still the dominant source country for consumer goods, has steadily slipped as the origin of US containerized imports as manufacturing migrates to Vietnam, Indonesia, Bangladesh, India, and other countries in South Asia. The percent of Asia-origin containers arriving in the US from North Asia (including China, Japan, and Korea) versus South Asia has dropped from 86 percent to 76 percent since 2005, as trade with South Asian nations has expanded, according to IHS Markit.
But the forces working against the landscape of globalization in which container shipping has thrived are growing stronger. "Momentum towards a more collaborative world order that rested on an increasingly connected global economy … is now going in reverse," Yergin writes. "The world has become more fractured, with a resurgence of nationalism and populism and distrust, great power competition, and with a rising politics of suspicion and resentment."
"Globalization doesn't go away, but it becomes more fragmented, and more contentious, adding to the troubles along the already troubled path to economic growth."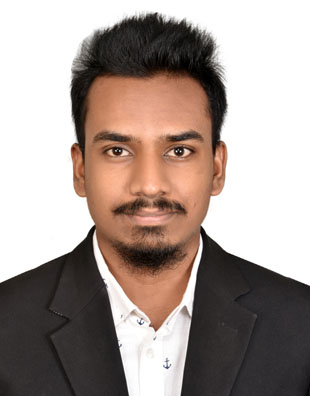 Total Page Visits: 353 - Today Page Visits: 1