Eyes in skies and IoT are lubricating trade says ORBCOMM report
Increasing connectivity will develop supply chain systems as the logistics chain goes into technological overdrive with e-commerce solutions becoming the norm, riding on a radio wave from ORBCOMM's new satellite constellation.
Already the connections are tempting the maritime sector into a less than container load (LCL) business, which is fragmented, but is becoming increasingly popular as a result of the Covid-19 pandemic.
Consumers are increasingly looking to buy online and have suppliers deliver goods to their homes. That requirement is passed down the supply chain to shippers, forwarders and carriers; as a result, the requirements for visibility in the supply chain are developing at a gallop and that will require greater connectivity.
ORBCOMM, tracks, monitors and controls assets via satellite and cellular technology, and through this AIS based system is also able to supply critical supply chain and shipping data. The US-based company has developed the business through cellular, terrestrial and satellite connectivity.
ORBCOMM uses AIS data integrated into IoT systems to track assets that can range from land-based trucks and trailers to sea-going vessels and cargo containers. The company supplies the AIS and IoT technology, but it is up to customers to integrate them into their systems and to track these assets themselves or they can pay ORBCOMM to undertake these tasks for them.
By integrating its systems with Internet of Things (IoT) connections, ORBCOMM can offer more data on assets and, therefore, more visibility for cargo owners and other stakeholders in the supply chain.
Al Tama, ORBCOMM's vice president & general manager, container and port solutions, told Container News, "We connect assets that are moving, making those assets smart using our digital platforms. With a container, there are many handovers as it moves between trucks, vessels, at ports or even by rail. The holy grail is to cover those moves end-to-end through cellular and satellite systems so that there is complete supply chain visibility."
As the systems are developed ORBCOMM is able to attach sensors or IoT devices, to containers, chassis and other moving assets offering cargo owners the ability to track and monitor their cargo throughout its journey. "We gather data from a wide range of sources, and as sensor technology improves, tracking cargo in real time will be the new normal," said Andrew Loretta, ORBCOMM's Senior Director, Maritime Business Development.
In a move that will greatly accelerate and develop ORCOMM's ability to monitor assets, including vessels, trucks, containers and cargo the company is set to launch two low Earth orbit (LEO) satellites, in collaboration with AAC Clydespace next year.  A third satellite equipped with AIS and VHF Data Exchange System (VDES) payloads, in partnership with both AAC Clyde Space and Saab, will be launched in 2022 and operational by 2023.
These latest machines are said to have 32 times more bandwidth than the company's current satellite connections. ORBCOMM already operates a constellation of LEO satellites.
The two LEO satellites will join a third machine that is already in orbit offering a machine-to-machine (M2M) connectivity that is rapid and accurate.
In a White Paper published on 16 September ORBCOMM outlines the growing importance of AIS data in the supply chain.
"AIS data will play a key role in the next stage of the digital maritime trade economy, combining with IoT technology and other automated information sources to address key industry challenges in a Covid-19 world," states the report.
In its White Paper, ORBCOMM argues that the maritime sector's "historically cautious approach" to change has meant that the industry has lagged behind others in the development of M2M solutions.
That is about to change with the onset of the global pandemic and the increasingly linked data streams, through applications jointly developed by industry organisations such as the Digital Container Shipping Association (DCSA) which is developing use cases for the maritime industry with standard API's that will boost maritime connectivity.
DCSA developments have been well logged in Container News, the most recent development, which can be found under the Industry Opinions section, reports on smart decision making.
In ORBCOMM's white paper the most compelling example is the development of Grydd, a third-party company which "helps cargo shippers and forwarders monitor and manage their imports and exports from origin to destination".
Grydd was launched in May this year and allows shippers and forwarders to combine shipment quoting, tracking, inventory management, supplier collaboration, analytics and business intelligence.
"Shippers and forwarders get a digital bird's eye view of their operations with control towers and simple dashboards that allow them to see the data they need—from big picture metrics through to granular operational details," said the report.
However, the system also allows shippers to understand vessel movements and schedule changes, and that means that shippers can understand much earlier if there will be delays, and that will help with their planning. And that lack of visibility of carriers' schedules is a complaint that shippers have voiced throughout the pandemic.
Of course, ORBCOMM also points out that these systems still rely on critical data, that means that the quality of the data is critical to successful outcomes.
There were approximately 226 million container movements by sea in 2019, mostly in dry containers, less than 1% of these boxes are connected through IoT devices. However, the company has made major inroads into containers that carry higher value cargoes, such as reefers. Of the 2 million reefer boxes, some 800,000 have been fitted with the necessary technology.
Tama also points to the China to Europe overland services. "We wouldn't have got this business without the connectivity," he says. But Tama admits the dry container sector has a long way to go. "Penetration lags in developing countries," he said, adding, that organisations such as DCSA are "greasing the wheels for adoption of technology."
Nick Savvides
Managing Editor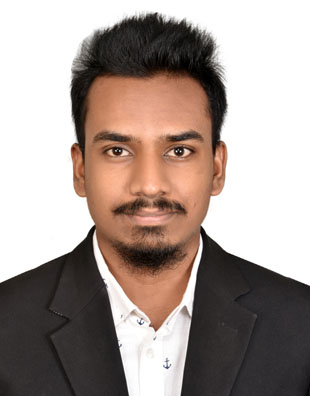 Total Page Visits: 292 - Today Page Visits: 1