FMC has no jurisdiction in chassis dispute
The world's biggest shipping lines have filed a motion to dismiss a US$1.8 billion complaint about equipment use in the US on the grounds that the Federal Maritime Commission (FMC) is not qualified to rule on disputes between shipping lines and truckers.
The Intermodal Motor Carrier Conference (IMCC) part of the American Trucking Association (ATA) filed its complaint in August, claiming that "unlawful actions" by the Ocean Carrier Equipment Management Association (OCEMA) and its members: Maersk, Evergreen, Hapag-Lloyd, HMM, COSCO, CMA CGM, MSC, ONE, Wan Hai, Yang Ming and Zim had cost shippers US$1.8 billion in the last three years.
IMCC alleges that the lines have denied trucking companies' choice when leasing this essential equipment, forcing unjust and unreasonable prices upon shippers.
Lawyers for OCEMA dismissed the challenge and filed a "motion to dismiss" the complaint pointing to commercial motives for the legal complaint.
"Complainants' may have legitimate commercial objectives in seeking to expand their market share in the intermodal equipment segment of the inland transportation industry. In this regard, the leadership of the IMCC overlaps significantly with the ownership of an intermodal chassis equipment provider," said the response to IMCC's initial complaint filed by OCEMA's lawyers, Cozen O'Connor.
"Some motor carriers have alleged that the complaint is motivated by a desire to improve that provider's market share by disrupting existing contractual arrangements between ocean carriers and intermodal equipment providers," it added.
At the heart of the motion to dismiss was a lack of jurisdiction on the part of the FMC, said OCEMA's legal team. "(The complaint) seeks to inject the Commission into the relationship between ocean carriers and truckers in the context of domestic transportation, which is beyond the scope of the Commission's jurisdiction," it said..
It added, "The Commission should not entertain this unprecedented attempt to expand the scope of Section 41102(c) of the Act beyond what Congress intended and the Commission's own interpretation of the statutes."
"Neither the association nor its members are among the entities protected by the Act. Moreover, the Complaint is based in significant part on alleged commercial arrangements between ocean carriers and chassis providers (the latter of which are also not subject to the Act or the Commission's jurisdiction)," said the response.
OCEMA argues that a ruling by the FMC on the matter would represent a dangerous precedent for the industry.
The FMC confirmed that it was considering the motion to dismiss and that the IMCC now had 15 days to provide a response to the motion "If the ATA does respond to OCEMA's Motion to Dismiss, OCEMA then has seven days to respond to that filing.
Presented by : BSN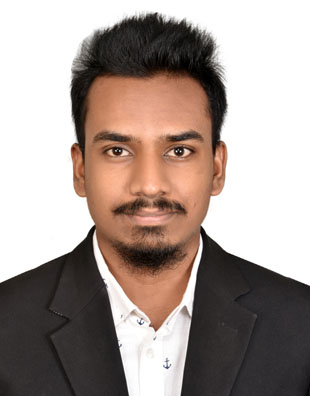 Total Page Visits: 668 - Today Page Visits: 1