Golden Week transpacific blankings reach Covid-19 peak levels
The capacity reductions which have been already decided by the shipping lines amidst the upcoming Chinese Golden Week are at similar levels to the Covid-19 curtailments during the peak period of the virus in the second quarter.
The essential difference, according to a container market analyst, is that Golden Week capacity cuts will happen on a significantly more short-term basis.
During the October holidays in China, individual voyage numbers are cancelled, while in the pandemic lockdown the shipping companies were suspending whole services, explains the analyst. "The break in loading exports in China will be just a week or two for specific ships," he argued.
However, the container expert from Braemar, a UK-based shipping consulting company, considers the current blank sailing programmes is not such a dramatic turn for the industry.
He estimated that Transpacific trades will see approximately 25 void sailings from 28 September (week 40) until 8 November (week 45) with the 41st week becoming the most impacted period.
The shipping alliances will blank about 13 Transpacific sailings during this period, which translates to 120,000TEU in nominal capacity. That means the specific weekly reduction will reach 22-23% of the current weekly capacity in the region.
"Depending on demand after the holidays, carriers could implement full sailings again until the slack period at end of the fourth into the first quarter, then we have Chinese New Year, and weekly reductions calibrated with demand will take place," the analyst told Container News.
"I would presume some vessels with blanked sailings in October which are westbound with imports to Asia might discharge their imports in Asia and not load exports during their blanked sailing week in weeks 40-45 and then continue a partial rotation to re-align the loop rotation after week 45," he added.
For the Transpacific market, deploying smaller-units such as traditional-Panamax rather than neo-Panamax is possible and actually has happened in the third quarter. "But it is not a trend," highlighted the market analyst who believes, "it is more of a temporary fix to maintain or re-align rotations for operational reasons."
Below there is a list, noted by the Braemar expert, with the main blank sailings in the Transpacific services of the major shipping alliances, 2M Alliance, THE Alliance and the Ocean Alliance.
THE Alliance – Hapag-Lloyd, HMM, ONE and Yang Ming
Week 40 EC3 China-USEC via Panama 8,500-TEU vessel
Week 41 PS4 China – USWC 8,500-TEU vessel, PS8 China – USWC 10,000-TEU vessel, PN3 China-USWC 10,000-TEU vessel, PN4 China-USWC 8,500-TEU vessel, EC2 China-USEC via Panama 9,000-TEU vessel -EC3 China-USEC 8,500TEU vessel
Week 42 PS6 China – USWC 9,000TEU vessel
Week 43 EC3 China-USEC 8,500TEU vessel
Ocean Alliance – CMA CGM, COSCO/OOCL, EVERGREEN
Week 40 PNW1 China-USWC 8,500TEU vessel, GCC2 China-US GULF via Panama 8,500 TEU vessel
Week 41 PCC1 China-USWC 8,000-TEU vessel -VCS Cai Mep+NE Asia-USWC 14,000-TEU, PNW2 China-USWC 9,000-TEU -PNW4 5,700-TEU vessel China-USWC -ECC2 China-USEC via Panama 9,500-TEU vessel, GCC1 China-US Gulf 8,500-TEU vessel
Week 42 PNW1 China-USWC 8,500TEU vessel
2M Alliance – Maersk Line, MSC and ZIM
Week 40 TP-10/ AMBERJACK (11,000-TEU vessel) –  China-USWC
Week 41 TP-1/ MAPLE (9,000TEU vessels) – China-USEC via Panama
Week 43 TP-10/ AMBERJACK (11,000-TEU vessel) – China-USWC
Week 44 TP-1/ MAPLE (9,000-TEU vessel) China-USEC via Panama
Week 45 TP-10/ AMBERJACK (11,000-TEU vessel) China-USWC
Week 46 SEQUOIA/ China-USWC Long Beach only, 15,000TEU
Antonis Karamalegkos
Editor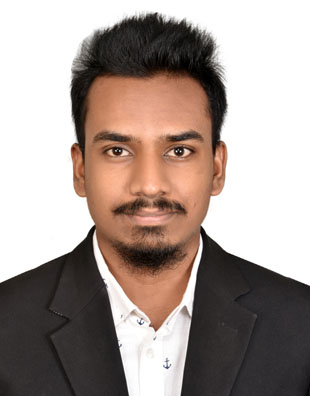 Total Page Visits: 301 - Today Page Visits: 1