Koper kicks off Pier I extension works
The Port of Koper has launched construction works for the extension of the southern part of Pier I, which is a "key infrastructural project for the container segment," according to Luka Koper.
The first phase of the project consists of the quayside extension of 98.5m and 34.4m in width. The quayside is expected to be completed in March 2021 bringing the total length of the quay to 695m.
In the second phase, 24.830m2 of additional stacking areas for containers will be constructed. These works should be completed by 2022.
With the extension of Pier I the annual capacity of the container terminal will rise to 1.3 million TEU, while together with the optimisation of various terminal processes, the capacity is expected to increase further to 1.5 million TEU/year. In addition to the annual capacity increase, daily yard capacity will also benefit from these investments.
Furthermore, the average yard utilisation in 2020 fluctuates between 60 – 70%, which enables smooth operations on all levels. New stacking areas will provide additional room for handling occasional peaks, when the daily yard utilisation can exceed 90% of the capacity.
Moreover, the value of the investment is €45,6 million (US$53.4 million), according to an announcement, partially co-financed from the NAPA4CORE project of the Connecting Europe Facility (CEF) programme.
"With the optimisation of processes, we have also increased the capacity of the railway segment of the container terminal, contributing to reliable and time-efficient intermodal services," Luka Koper added, as a fourth rail-mounted gantry (RMG), which should become operational this September, will further strengthen the performance on the rail segment.
Port of Koper overview
The Obalno-Kraška (Coastal-Karst) region is one of the smallest regions in Slovenia in terms of size and among the most developed in terms of economic conditions. Luka Koper is a public limited company, whose activity leaves an impact on the development of the Obalno-Kraška region, giving it a positive and dynamic economic pulse.
The company Luka Koper provides port and logistics services in the port of Koper.
We have set ambitious goals for ourselves, aiming to satisfy the wishes of the shareholders, the people who work in the company, and naturally, our customers.
We strive for excellence. Therefore, in 2005 we set off on the path of European business excellence and in 2006 became an Excellence Award Finalist.
We are involved in international trade and international operations, consistently improving the quality of life in the area where we live and work.
Firm:
Luka Koper, port and logistic system, public limited company
Short firm:
Luka Koper, d. d.
Registered office:
Vojkovo nabrežje 38, SI – 6501 Koper
Tel.:
+386 5 6656 100
E-mail:
portkoper@luka-kp.si
Website:
www.luka-kp.si
Registration:
Regional Court of Koper, reg. vol. 1/00322/00
Membership in intnl. org.
ESPO, Feports, Medcruise, NAPA, MedPorts Association
Activity clasification:
H (transportation and storage)
Equity capital:
EUR 58.420.964,78
Called-up capital:
EUR 58.420.964,78
VAT ID no.:
SI 89190033
Company ID no.:
5144353
Transaction account:
– for residents:
Intesa SanPaolo Bank, account no. SI56 1010 0000 0001 935
– for non-residents:
Intesa SanPaolo Bank, account no. 10100-0000001935; BIC code  BAKOSI2x;
IBAN SI56 1010 0000 0001 935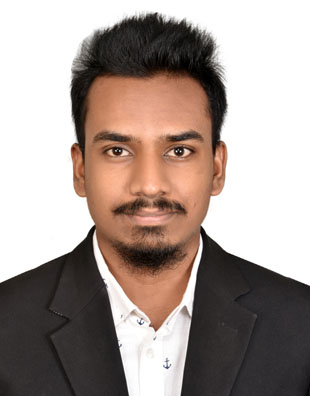 Total Page Visits: 420 - Today Page Visits: 1