Latin America's economy set back almost 30 years as a consequence of Covid-19
Latin America's economy has been set back almost 30 years as a consequence of the rapid contraction of economic activity resulting from the Covid-19 pandemic, according to economists at the first virtual TOC Americas conference.
Panellists painted a gloomy picture for economic activity in Latin America this year and next with an uncertain outlook for box terminals, despite recent signs that a V-shaped recovery was taking shape in the third quarter of 2020.
Covid-19 has produced the worst social and economic impact in recent decades, said Ricardo Sanchez, senior economic affairs officer for infrastructure and ports, at the United Nations Economic Commission for Latin America and the Caribbean.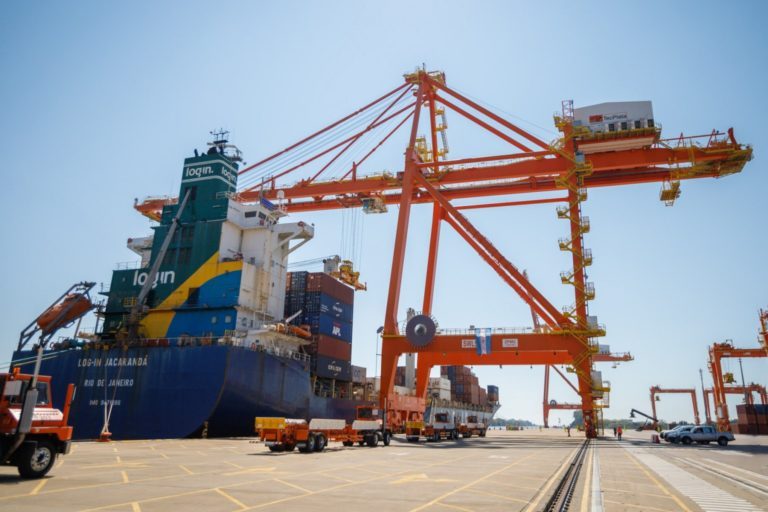 Latin America's economies have been devesated by the Covid pandemic as unemployment rises and demand falls.
"In numbers the regional economy was facing the prospect of 44 million people unemployed and 231 million people living in poverty and 96 million people living in extreme poverty, that is a setback of 30 years," said Sanchez. "This suggests that the recovery will be slow and the economic and social impact cost of the crisis could continue to rise in 2021. GDP per capita in 2020 could fall back to levels of 2010 and the poverty rate could reach levels last seen in 2006."
The deep contraction in demand starting in the second quarter of the year was felt sharpest on the east coast of South America according to data from shipping consultants Drewry.
Dinesh Sharma, Drewry director highlighted a 23.4% contraction in trade to Brazil, Uruguay, and Argentina in this period, followed by an 18.8% contraction in the third quarter. The reduction on the west coast of South America was felt earlier, with an 8.6% reduction in trade in Q1 followed by a 17.8% reduction in the second quarter. These levels are all well above the global average, which showed a 16.2% contraction in trade in the second quarter and a 10% decline year-on-year in the third quarter.
There are signs of recovery in container traffic to and from east coast South America. Import volumes have been slowly edging back upwards since July. Although the numbers were still well down on last year's figures, the decline was diminishing, said Andrew Lorimar, CEO of Brazilian research specialist, Datamar.
Total container imports on the trade lane plummeted in June to 163,000TEU, down 38.9% on the previous year's figure. This decline has slowly diminished with 201,000TEU in July, a 29.6% decline, and 232,000TEU in August, a 22.6% decline. Levels had almost recovered fully to last year's levels by September at around 287,000TEU.
Lorimar said that while the fallout was harsh, the unprecedented reduction in demand resulting from the initial shock was being revised downwards in the region's largest economy, Brazil.
"The GDP forecast for the contraction in the economy keeps falling," he said. "It was -8%-9% now it is 5%. September's numbers show that there will be a V-shaped recovery and the GDP forecast for next year is 2.8%."
Lower GDP growth was being compounded by further reductions being felt in the historic multiplier ratio between GDP and TEUs being shipped globally.
"It's highly likely that we will see further compression of the GDP/TEU multiplier going forward," said Sharma. "If you have further compression it looks to further impact terminal operator business plans. Going forward there will be a greater focus on costs, the costs of terminal operators, and investments both in the short term. The softening of the GDP/TEU ratio is likely to impact investments in terminals going forward," he said.
Rainbow Blue Nelson
Americas Correspondent

Team  member of professional freelancer journalists.
Total Page Visits: 1614 - Today Page Visits: 1