Major Chinese ports agree to implement crew change rules
Ten major Chinese ports will resume foreign crew change operations, according to seven Chinese governmental bodies including the ministry of transportation (MOT), reported BIMCO.
Despite the concerns about a virus outbreak that have been raised by local port authorities, the crew change processes will proceed, based on a number of requirements that all shipping companies will have to comply with.
Companies calling at the ports of Dalian, Tianjin, Qingdao, Shanghai, Ningbo, Fuzhou, Xiamen, Guangzhou, Shenzhen and Haikou will be able to effect foreign crew changes.
However, they will need to meet the following requirements:
comply with Chinese entry and staying regulations during the epidemic period
acquire a valid departing air ticket, vessel ticket or bus ticket
the disembarking point has the facility to arrange "point-to-point" transfer to the outbound gate within the same city
the ship in question has left the last foreign port in more than 14 days
crew on board keeps a sound health and quarantine record
crew change will be permitted at the designated Chinese port upon clearance by the Chinese Customs carrying out a proper quarantine checkout together with negative nucleic acid testing result
the shipping company is required to rent a car to transfer the foreign crew from the disembarking point to the outbound gate point directly within the same city or to embark another outbound ship directly once disembarking without any further stay in China
In addition, all shipping companies are advised to closely monitor the port's local quarantine conditions and shall implement a closed-loop management as per the quarantine requirements issued by the local port.
The notice introduces a quarantine circuit-breaker mechanism, which operates in the following manner;  a shipping company's foreign crew change operations will be suspended for 15 days if there were five positive cases detected on the same ship, or suspended for 30 days if there were 10 positive tests on the same vessel.
If there are more than 10 positive cases found the shipping company will not be allowed to operate until they pass a fresh assessment conducted by the relevant authorities, according to the notice by Chinese customs.
BIMCO understands that the various Chinese ports may take a different pragmatic approach when dealing with foreign crew changes.
"We know different Chinese ports take different measures which is subject to their home covid situation," said Wei Zhuang, BIMCO's regional manager for Asia and mentioned the case of Qingdao, where a few confirmed cases were reported this week, which triggered a wide ranging testing campaign at that city. "Therefore, we expect it may deteriorate the crew change condition there," Zhuang concluded.
In practice, the final say lies ultimately with the local port government (the city's leading group office of epidemic prevention and control) instead of the Ministry of Transport in Beijing, said BIMCO in its announcement.
The Chinese government considers preventing the import of Covid-19 cases is a top priority, according to Wei Zhuang, who told Container News that "China does not have any plan to expand the number of Chinese ports used for crew change."
"China is one of the largest nations which has strong influence on shipbuilding, shipping and trading. When crew changes were prevented, it caused tremendous disruption to all stakeholders, not least the stranded crew," Zhuang explained and went on to say, "Besides, China is expected to play a big role to lead crew changes and facilitate global trade."
"It is a teamwork for lobbying," he pointed out before he noted that during this process BIMCO wrote a letter to China's Minister of Transport directly to express its concerns on behalf of its members.
Antonis Karamalegkos
Editor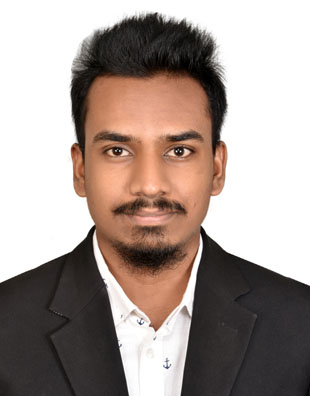 Total Page Visits: 314 - Today Page Visits: 1