Pacific shippers pray for softening rates
Shippers feeling the anxieties from unprecedented trading conditions are hopeful that the flattening spot rate curve after Chinese ministry of transport and the US Federal Maritime Commission interventions will hold, easing what remains of a tumultuous 2020.
Supply chain specialists across the board have been caught out by Covid-19 and the V-shaped rebound in rates resulting from highly effective supply-side measures implemented by shipping lines in response to the pandemic.
Digital freight forwarder disruptor-in-chief, Flexport, has been riding the wave of the recent surge in rates, trying to manage the situation for its clients.
"The culmination of Covid-19, trade tensions, supply and demand imbalances and seasonal trends such as peak season have created unprecedented challenges for importers and shippers around the world," Jan Hinz, senior director of ocean freight at Flexport told Container News.
"Additional costs are stressing logistics budgets. This is especially true for customers who have not benefited from extra demand due to Covid-19 but could be facing Transpacific eastbound spot market rates above US$4,500 if they didn't have a fixed contract in place. These extra supply chain costs have proven to be very painful," he adds. "On the other side, surging volumes are also putting a lot of stress on last-mile delivery with port and warehouse congestion related to increasing costs e.g. detention and demurrage, as well as trucking costs."
Only in the last two weeks have freight indexes shown signs of stabilisation after governments intervened, with the threat of a high-profile investigation by the FMC into the possibility of freight rate "collusion" on trade lanes between Asia and the US coupled with an investigation into the way freight forwarders and third-party logistics companies are being charged for demurrage costs.
All-in-all it's been a difficult period for shippers, but Hinz is hopeful that runaway rates have been tamed.
"There could be some moderate relief ahead," said Hinz. "Rates may soften in Q4 as carriers refrain from instituting new general rate increases (GRIs) or dramatically cutting capacity. Transpacific eastbound capacity in October will only decrease by 8.4% versus double-digit capacity decreases throughout 2020."
Lines are not putting all tonnage back into operation to relieve some of the pressure being felt by shippers trying to replenish inventories and to cater to the rapid shift in demand for physical goods as a consequence of restrictions on travel.
Long-term trends emerging from the chaos suggest that pressure from the tariff war between the US and China combined with the fallout of China closing its factories in the first quarter of 2020 has resulted in a significant shift to other production centres.
Nearshoring and the decoupling of the US and Chinese economies have been one of the key outcomes of 2020.
"Importers saw their supply chains grind to halt following China's manufacturing shut down Q1, which highlighted the risk of working with vendors in single-origin," he said.
"The US-China tariffs accelerated this. As duty rates increased for US importers manufacturing goods in China, many had a financial incentive to diversify vendors, with countries like Vietnam and India reaping the benefits."
This has only served to further accentuate the container shortages being felt across the globe as production has shifted throughout the year.
"It's too early to tell what the long-term changes will be," said Hinz.
"We anticipate existing trends like diversified sourcing to increase and to see higher volumes out of Southeast Asia than traditional manufacturing hotspots like China. Comparing July to June 2020, US imports from China were up 20%, but US imports from Vietnam and India were up 39% and 60%, respectively."
Rainbow Blue Nelson
Americas Correspondent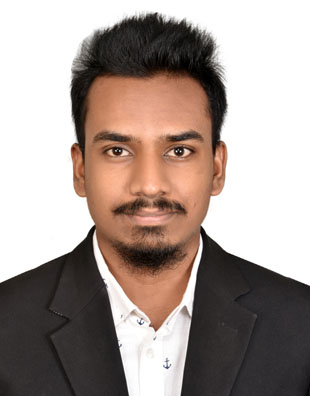 Total Page Visits: 272 - Today Page Visits: 1