Rate climb mirrors carrier capacity management
Headhaul spot rates on the Pacific mirrored the capacity management by the lines with the rates climbing as the capacity on the trade reached its nadir, culminating this week with Asia to US East Coast rates bursting through the US$4,000/FEU mark.
Both Chinese and US authorities have said they are watching the alliances' capacity management programmes with interest, and this week's Sea-Intelligence Sunday Spotlight shows two troughs in the Asia to USWC trades for deployed capacity in week 7 and week 21.
Traditionally the Chinese New Year period in the early part of the year sees a slow down in demand, accounting for the low capacity deployed in week 7, this had little or no effect on the spot rates which had been hovering at around US$1,500/FEU since last September.
The second low point for capacity in June, traditionally the beginning of the high season for demand, saw deployed capacity fall by 25% year-on-year, with spot rates at US$1,638/FEU, rising rapidly to US$2,811/FEU by early to mid-July according to the Freightos FBX01 index.
By week 27, the first week of July, capacity remained at more than 10% below 2019 levels. Some market observers believe that the lines badly misjudged the level of demand and cut too much capacity, others are less generous to the carriers.
US consultant Jon Monroe wrote at the end of August, "Many a logistics executive is spending time in the C-Suite trying to explain how the import budget got out of control. In some cases, their budget has more than doubled."
Freightos CMO Eytan Buchman, gave a clue as to the steep increase in transport costs, saying, "Exports from China hit their second-highest monthly total in July, as the government took steps to stimulate the manufacturing sector following the reopening of its economy."
With capacity constrained a stimulus package in place the stage was set for rise in rates as shippers competed for the limited space and saw more cargo rolled over.
However, Sea-Intelligence CEO Alan Murphy, writing in his weekly column, argued that the capacity had increased in recent weeks. "Asia-North America West Coast [capacity] is up 15% compared to the same weeks last year, and without Golden Week blank sailings, is on track to have several weeks seeing a 25% capacity injection."
One bank-based industry analyst told Container News, that "Shippers have enjoyed low rates for many years, they can't complain now when the lines are making a profit."
A similar, if less pronounced, trend can be seen on Asia-North Europe. While the capacity injection on Asia-North Europe is currently roughly on a par with last year, the coming few weeks' capacity injection will increase to 10% per week, and then further spike to 20% per week, unless we start to see Golden Week blank sailings.
Asia to Europe spot rates have effectively flatlined since June after a mini recovery to around US$1,700/FEU, following a steep decline from January highs of US$2,100/FEU had seen the rates bottom out in April at US$1,380/FEU, according to FBX11 data.
Spot rates to the Mediterranean from the Far East have seen a similar pattern, reaching a peak of US$2,520/FEU in January and then falling sharply to US$1,900/FEU at the European peak of the pandemic, and again in August, before regaining some ground in the last week of August, rising from US$1,700 to US$1,970/FEU.
Nevertheless, a European freight forwarder complained that while the company was seeing rates rise substantially, "Service levels have fallen, with fewer services, ship sailings cut and timings out."
Backhaul spot rates have fared only a little better, with North Europe to Asia prices peaking in June at just a touch under US$1,500/FEU, by the end of August the cost of a 40' box to Asia had declined to US$1,170. However, last September those spot rates were at US$602/FEU.
While Mediterranean cargo heading for Asia has had a dramatic spring, hitting a low of US$440/FEU in February, spot rates more than doubled in the space of 10 days reaching US$945/FEU by early April. And the level has been maintained since then, reaching US$990/FEU at the end of August. Last September the Mediterranean spot rates were at US$463/FEU according to the FBX14 index.
Nick Savvides
Managing Editor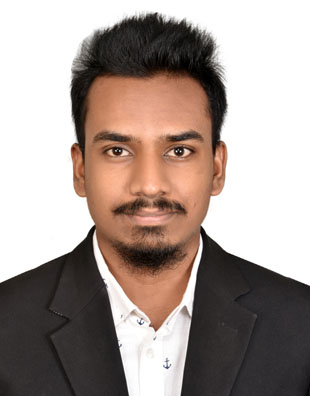 Total Page Visits: 271 - Today Page Visits: 1