Freight rates to remain high till this year
Wan Hai Lines president Tommy Hsieh expects Transpacific freight rates to remain high until at least the end of this year, even as container carriers are being urged to deploy more vessels amid the traditional peak season.
Commenting on rising Transpacific freight rates, which have become a concern raised by China's Ministry of Transport and the US Federal Maritime Commission, Hsieh believes, "Although carriers can add more capacity to the US market, container availability remains tight. So even at year-end, freight rates will stay high."
Primarily active in intra-Asia trades, Wan Hai launched a solo Asia-US West Coast service in July to tap into the hot market.
This is despite freight forwarders' observations that liner operators have been allotting more containers to Transpacific services to maximise profits, right up to the Chinese National Day holidays which start tomorrow and will last until 8 October.
Hsieh said, "In the second quarter of the year, as Covid-19 spread across Europe and the US, there was a serious drop in shipping demand, leading carriers to cut capacity by a combined 20%."
He stated that Transpacific freight rates were therefore pushed up by the decrease in shipping capacity and the sharp increase in demand for cargo transportation. Heightening the upward pressure on freight rates is the traditional peak season in the third quarter of the year, as US retailers restock ahead of Thanksgiving and Christmas.
This trend has been tracked all year by consultant Jon Monroe, who has said that there is a possibility that the current high demand could continue through to next year's Chinese New Year holidays.
According to Monroe many of the large retailers have empty shelves as stock has not yet been replaced and it is this that is now largely driving demand.
"Until the product on these shelves is replenished, we may continue to see strong volumes from China and the rest of Asia. Many BCOs [beneficial cargo owners] have commented they see strong bookings through the end of the year, and we have heard rumblings that demand could continue through Chinese New Year (mid-February 2021)."
That demand is keeping equipment scarce and bolstering rates through what would normally be a period of diminishing demand.
This has had an effect on shipper demand, as Monroe highlights, "Many of the big box retailers have been looking for extra space through their NVOCC network… a few of the key retailers were able to secure short term FAK [freight of all kinds] contracts to get them through the rest of the year."
Monroe believes that these contracts are just below current FAK rates or between the FAK rate and the shipper's fixed rate contracts.
Space on the Pacific remains very tight and Monroe expects that to continue at least through October, "Everyone is looking for a way to move their product through this difficult period, he said, warning that, "If you have not already made your bookings for the first week of October. Do not bother, it is too late."
Non-vessel operating common carrier (NVOCC) remain strong as shippers look to NVOCCs to handle containers not covered under their contracts.
According to Monroe the major issue for NVOCCs remains the delivery of cargo to retailers, with trucking costs "skyrocketing" in the same manner as the ocean rates.
However, Monroe points out it is not just the costs, "But the additional cost of the waiting time at terminals or chassis rentals and per diems due to the extended dwell time in and outside the terminal."
Most container terminals are experiencing trucking issues, but the major congestion remains at the major Pacific ports in Southern California.
"Not to worry, the NVOCCs are passing the costs along to the import community. If that is not enough, getting carriers to honour fixed rate contracts may be an issue in places like Vietnam or South China where the backlog of containers is so large that some carriers have stopped taking bookings until they are cleaned up."
Ocean rates have continued to climb, but at a slower pace than in August and early September. Freightos' FBX01 index shows that at the end of last week Asia to USWC rates were US$3,930/FEU, that had ebbed slightly to US$3,891/FEU as of 29 September.
Eytan Buchman, CMO at Freightos commented, "Despite the Chinese Ministry of Transport's warning to carriers to stabilise China-US ocean rates last week, prices continued their climb with US West Coast rates approaching the US$4,000/FEU mark this week, nearly tripling its level of a year ago."
He added, "That's still probably not as much as carriers had planned."
Buchman acknowledges that the intervention by China's Ministry of Transport falls short of an official action, but this and the growing scrutiny from the US Federal Maritime Commission was probably behind the decision by some carriers to cancel or reduce their 15 September general rate increases (GRIs).
"The MoT also reportedly requested any cancelled sailings be restored to add supply and help ease rates, and state-owned OOCL has reinstated six of its blanked sailings around Golden Week. Maersk and Hapag-Lloyd also added or restored capacity – citing market demand, not government pressure, as the driver – though they kept some October blankings," added Buchman.
Martina Li                                                                                              Nick Savvides
Asia Correspondent                                                                        Managing Editor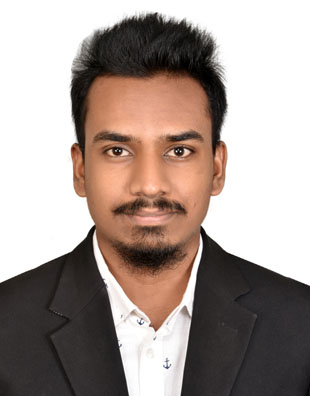 Total Page Visits: 561 - Today Page Visits: 2