TS Lines' profits soar on rising rates and falling costs
TS Lines the Intra-Asia operator's profits soar on rising rates and falling costs. Strong intra-Asia volume growth has seen Taiwanese vessel operator TS Lines' net profits for the first half of 2020 skyrocket totalling TW$1.5 billion (US$55.88 million), up 50% from H1 2019.
Earnings in the second quarter reached TW$850 million (US$28.83 million), due to strong cargo volumes. TS Lines chairman Chen Te-sheng said that the company is targeting full-year net profit to reach TW$3 billion (US$103.4 million), nearly doubling from 2019.
Chen said that first half year revenues were up 2% year-on-year, to TW$13 billion (US$440.98 million).
Good performance had encouraged the company to order newbuildings at CSSC Huangpu Wenchong Shipbuilding recently.
Although the volume of cargoes from India and the Philippines fell in the second quarter, as the Covid-19 pandemic spread, TS Lines increased its capacity to carry more cargoes from markets in Vietnam, Cambodia and Thailand. Significant reductions in bunker prices resulted in better profits.
Chen stated that TS Lines' strategy resulted in overall Q2 cargo volumes being 20% higher than in Q1 2020.
He added that while the third quarter is usually quiet for intra-Asia shipping, ongoing demand for pandemic prevention items, such as surgical masks and anti-bacterial wipes is keeping carriers busy.
Cargo volumes in Q3 are likely to be 10% higher than in the previous quarter, but the recovery in bunker prices and growing competition would affect profit margins, said Chen.
While the soaring Transpacific rates and blanked sailings have caused a shortage of 40ft containers and therefore higher leases, Chen stressed that there are sufficient containers for intra-Asia shippers.
An overview
When Mr. Chen, Chief Executive Officer, established TS-Lines, he had already accumulated solid 20-year experience in the ocean freight industry that included freight ship procurement, shipping operations, new freight route establishment, and financial management. He possesses sharp insights and management skills gained from his encounters with numerous turbulent cycles in the ocean freight industry and his studies of predictive industry forecasts through scenario simulations. He seeks to distinguish TS Lines as a reliable service provider through his emphasis on the company vision and corporate culture of service, excellence, shared goals, flexibility, motivation, and advancement. TS Lines was established on July 6, 2001. At time of establishment, TS Line immediately became a full service company with complete teams of personnel in documentation, operations, and financial management. This has propelled TS Line to the fourth larges ocean freight company in Taiwan shortly following its creation. Although TS Lines came onto the scene during an economic recession, the company took advantage of its flat organizational structure and its experienced and energetic employees to lower operating costs and maintain profitability throughout the recession. Through Mr. Chen's leadership and personnel management, TS Lines was very competitive. Additionally they  took advantage of the recession by acquiring fixed assets at great discounts that included high quality ships, containers, and other resources to diversify its operations, thus minimizing its market risks. These efforts increased this Lines competitiveness in ocean freight market and accelerated its growth.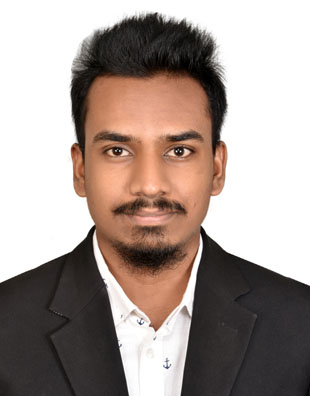 Total Page Visits: 638 - Today Page Visits: 1