UNCTAD predicts maritime trade slow to 2.4%.
In the Review of Maritime Transport 2021 UNCTAD ( United Nations Conference on Trade and Development) said that The Covid-19 pandemic's impact on maritime trade volumes in 2020 was less severe than initially expected but its knock-on effects will be far-reaching and could transform maritime transport.
The UNCTAD predicts that maritime trade growth will slow to 2.4%, compared to 2.9% over the past two decades.
The review shows that maritime trade contracted by 3.8% in 2020, reflecting an initial shock, but it rebounded later in the year and is projected to increase by 4.3% in 2021. The medium-term outlook for maritime trade remains positive but subject to "mounting risks and uncertainties".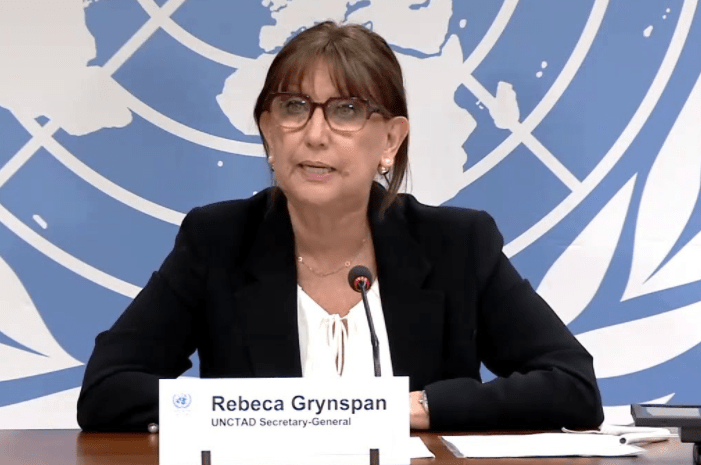 "A lasting recovery will depend on the path of the pandemic and largely hinges on being able to mitigate the headwinds and on a worldwide vaccine roll-out," said UNCTAD Secretary-General Rebeca Grynspan.
UNCTAD said the pandemic exposed and magnified challenges that already existed in the maritime transport industry, notably labour shortages and infrastructure needs.
It raised concern over the continuing pandemic-induced crisis around crew changes, with lockdowns, border closures and lack of international flights leaving hundreds of thousands of seafarers stranded at sea, unable to be replaced or repatriated.
The report calls for urgent attention from flag, port, and labour-supplying states to end the crew change crisis, insisting that all states should be parties to relevant international legal instruments, including the Maritime Labour Convention of 2006.
UNCTAD urged industry, governments and international organisations to ensure that seafarers are designated as key workers and vaccinated as a matter of priority.
Supply-side constraints in container shipping are also rocking maritime transport and trade. While orders for new ships declined by 16% in 2020, continuing a downward trend of previous years, in 2021 shipping companies responded to the capacity limitations with a surge of new orders.
The increasing costs of container shipping have been a challenge for all traders and supply chain managers, says the report, but especially so for smaller shippers, who may be less able to absorb the additional expense and are at a disadvantage when negotiating rates and booking space on ships.
UNCTAD's analysis predicts that global import price levels will increase on average by 11% as a result of the freight rate increases, but SIDS that primarily depend on maritime transport for their imports could face increases of up to 24%.
If container freight rates remain at their current high levels, global consumer prices are projected to be 1.5% higher in 2023 than they otherwise would have been. However, the rise is expected to be 7.5% in SIDS and 2.2% in LDCs.
"In the face of these cost pressures and lasting market disruption, it is increasingly important to monitor market behaviour and ensure transparency when it comes to setting rates, fees and surcharges," the report said.
The pandemic has accelerated megatrends that could transform maritime transport in the longer term, the report stated.
Source: seatrade-maritime.com

Team  member of professional freelancer journalists.
Total Page Visits: 763 - Today Page Visits: 1