US government invests in new port investment plan
The United States Department of Transportation (DoT) secretary Elaine L. Chao has announced the award of more than US$220 million in discretionary grant funding to improve port facilities in 16 states and territories through the Maritime Administration's (MARAD) Port Infrastructure Development Program.
"This US$220 million in federal grants will improve America's ports with nearly half the projects are located in Opportunity Zones, which were established to revitalise economically distressed communities," said Elaine L. Chao.
US maritime ports are important links in the country's domestic and international trade supply chain, according to a statement and this funding will assist in the improvement of port facilities at or near coastal seaports.
The Port Infrastructure Development Program aims to support efforts by ports and industry stakeholders to improve facility and freight infrastructure. The program provides planning, operational and capital financing, and project management assistance to improve their capacity and efficiency.
"These grants will help our nation's economy and ensure that America's ports can continue to operate effectively in the competitive global marketplace," commented maritime administrator Mark H. Buzby.
Container shipping projects
MARAD's Port Infrastructure Development Program will enhance and improve several US box ports and terminals. Below is a list of the container shipping projects MARAD will support through this funding programme.
Los Angeles, California
SR 47-Vincent Thomas Bridge & Harbor Boulevard-Front Street Interchange Improvement Project (awarded US$9,880,000)
This grant will help reduce delays and accidents at the Port of Los Angeles, according to US DoT. The project interchanges directly serves two container terminals, which handle approximately 5% of all waterborne containers entering/exiting the US. About 40% of all US imports and 25% of all US exports move through the Ports of Los Angeles and Long Beach. This project is one of them in Opportunity Zone.
Palm Beach, Florida
On-dock Rail Facility Development (awarded $US13,224,090)
The project will construct an intermodal container transfer facility on-dock, capable of serving multiple berthed vessels simultaneously. The completion of this project is critical to addressing the major challenge to the Port's realising its maximum container throughput and reaching its full potential as a regional economic engine with minimal negative impact on the regional highway network.
Wilmington, North Carolina
Container Gate Innovation & Access (awarded US$16,073,244)
This grant will provide for a new container gate to increase throughput capacity by utilising technology and innovation—including Optical Character Recognition and Weigh-in-Motion Sensors, which will allow drivers to enter and exit the port without stopping for processing. The proposed improvements also allow the Port to streamline container traffic flow throughout the terminal and open up additional yard storage capacity.
Norfolk, Virginia
Norfolk International Terminals Central Rail Yard Expansion Project (awarded US$20,184,999)
This grant supports the construction of eight working tracks, which will create two bundles of four tracks each, in addition to a center working area for transferring and staging containers. Associated lead-in tracks will incorporate turnouts and switches from the terminal's main rail line and vehicle crossings. Additionally, the project will create a return access road that will separate rail dray traffic returning to the container yard from general truck traffic.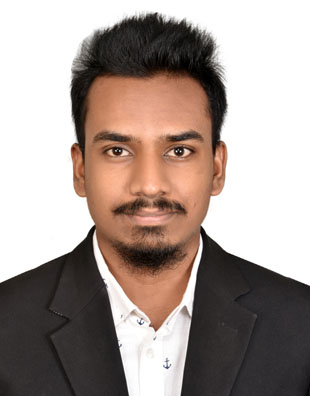 Total Page Visits: 278 - Today Page Visits: 1